Credit: ESA/Rosetta/NAVCAM, CC BY-SA 3.0 IGO
Landing the fridge-sized probe Philae on 67P/Churyumov-Gerasimenko was without a doubt one of the most fascinating achievements of science and aeronautics this year. We were glued to the screens during the dramatic hours that followed the landing and impressed by the stream of pictures arriving from this distant and unexplored world. The European Space Agency (ESA) did a great job not only with the mission but also by using a Creative Commons License to publish the pictures of the comet.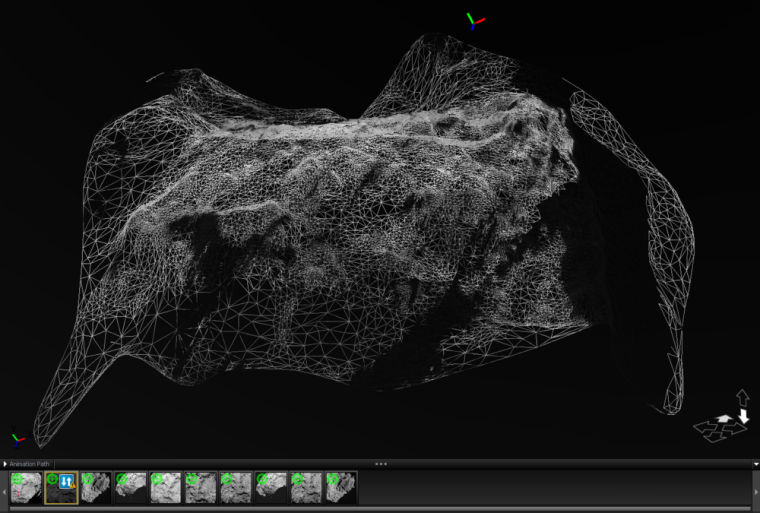 This gave us the possibility to create a 3D-model of the first landing site. Admittedly the ESA published a complete yet low-resolution 3d-model of the comet a few weeks ago but we wanted to try some software anyway: Using 123D Catch from Autodesk we stitched the pictures together and created a meshed and textured *obj file which we then uploaded to Sketchfab. Although not perfect we were impressed by the results. The process is quite simple and we will surely use it on more down-to-earth mapping projects in the future.