It's been a little quiet here in the past few months, except for our activity at the "Netzwerk Recherche" conference and the corresponding blog post.
This has, at least in part, to do with my decision to become a digital nomad for an uncertain time. After quite some consideration my girlfriend and I have chosen to leave Hamburg, our apartment & our jobs behind and take a gap year to travel around the world. We are looking forward to experiencing other countries and cultures and plan to stay in different cities for 1-3 months in order to have the chance to get to know the place we're staying at and the people living there. To travel this way will hopefully not only help us to feel at home wherever we are, but also to get in touch with the local mapping, dataviz and open data community.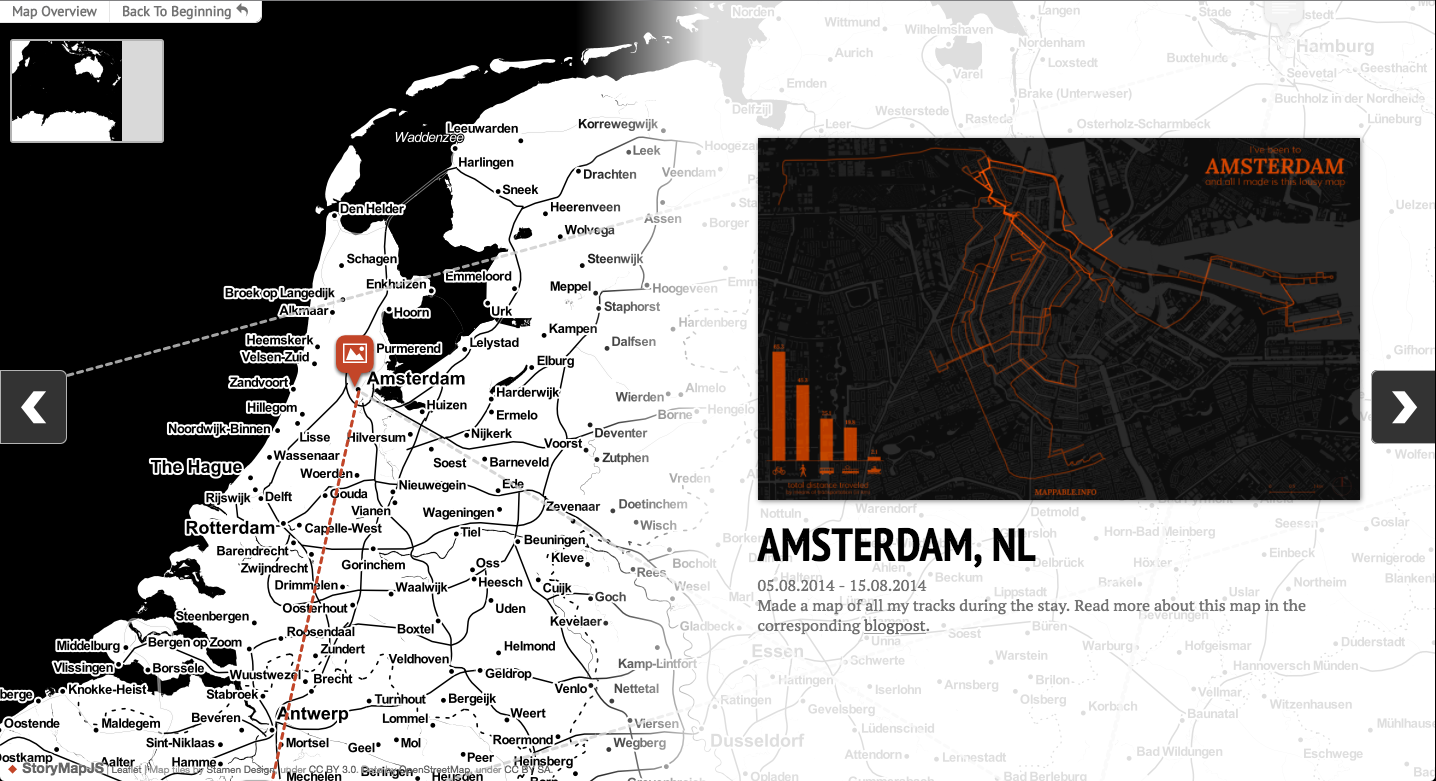 I'll post regular updates on our travel route on twitter and in the new section called wanderlust here on mappable. If your city is on our way and there's an interesting meetup or you'd just like to meet me for a chat about mapping, dataviz etc., just let me know. It'll be a pleasure for me to get in contact with locals and learn as much as possible about what's going on in other parts of the world. During the longer stops I'll also be available for freelance jobs (got to earn some money after all). If you work on a project and need someone with the skills that we show here at mappable.info, I'd be happy to hear from you as well!
Concerning our blog, everything is going to stay pretty much the same. Despite the distance, Achim & I will continue to collaborate on projects and release them here whenever we've developed something worth sharing.